C Raina MacIntyre, UNSW dan Abrar Ahmad Chughtai, UNSW
This is an article from I've Always Wondered, a series where readers send in questions they'd like an expert to answer. Send your question to alwayswondered@theconversation.edu.au
---
In Japan, many people wear face masks – is that to prevent the wearer getting the infection, or is the wearer already infected and protecting those around? Is the mask useful in protecting against viruses or bacteria? – Petrina, Greenwich
Thanks for your question, Petrina. You're right, in countries like Japan and China, facemask use in the community is widespread – much more so than in Western cultures. People wear them to protect the respiratory tract from pollution and infection, and to prevent the spread of any pathogens they might be carrying.
Whether this works depends on the type of mask.
There are three supposed ways a mask can provide protection: by providing a physical barrier (which prevents splashes and sprays), by filtering the particles (blocking particles of a certain size from entering the respiratory tract), and by fitting around the face to prevent leakage of air around the sides.
Some mask makers have also gone the extra step of using antimicrobials and claim to kill bugs on the surface of the mask, but these haven't been tested to see if they provide any benefit.
Healthcare workers have been using cloth masks (made of cotton or other materials and with ties to secure them at the back) while caring for patients since the late 19th century to protect from various respiratory infections such as diphtheria, scarlet fever, measles, pandemic influenza, pneumonic plague and tuberculosis.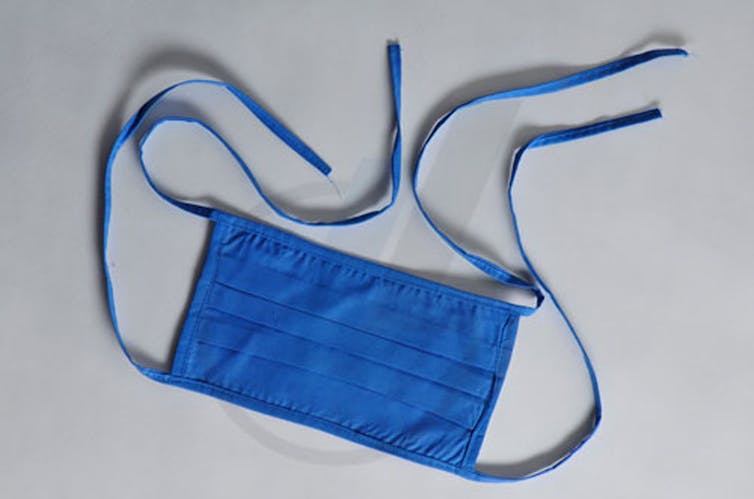 ---


Baca juga:
I've always wondered: why is the flu virus so much worse than the common cold virus?


---
During the mid 20th century, disposable surgical facemasks (similar in look to the cloth masks but made of paper) were developed. Surgical masks were developed to prevent the surgeon from contaminating the wound during surgery, but studies have not proven they help.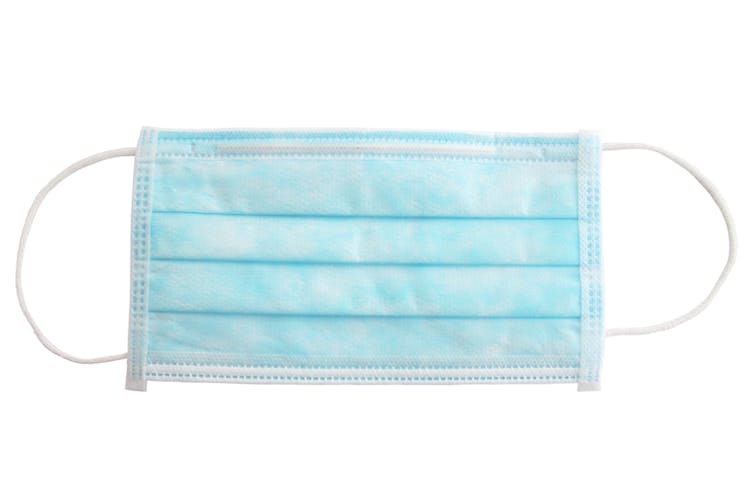 These were followed by respirators, which vary in shape and material but are designed to fit around the face and filter particles. Respirators are designed specifically to protect the respiratory tract from inhaled germs. There are many types, which may be reusable or disposable.
People must undergo fit-testing to ensure respirators are correctly fitted, with a good seal around the face. Unlike masks, respirators are subject to certification and regulation, and are proven to protect against respiratory infection.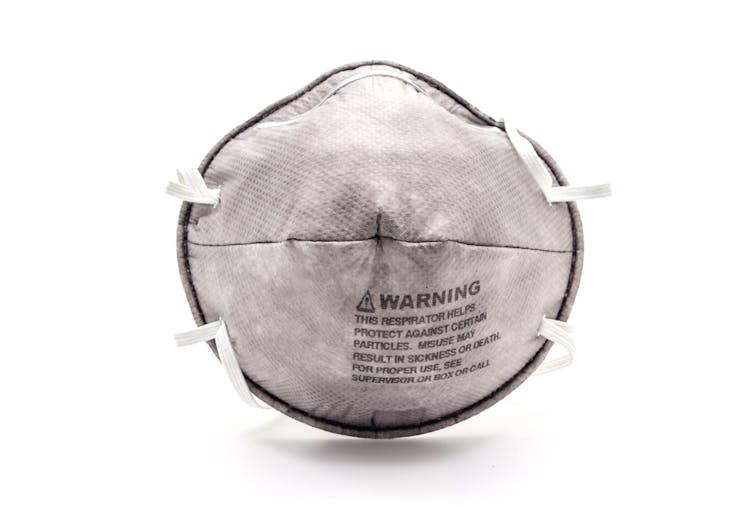 Surgical masks are unregulated for filtration and do not fit around the face, and the evidence for their use is less convincing. In a community study, families with a sick child who wore such a mask were less likely to get sick if they also wore a mask, but many family members didn't wear their masks all the time.
In a university setting, students were protected from sick classmates if they wore the mask within 36 hours of their classmate getting sick.
In many low income countries, the cost of even paper surgical masks is prohibitive, so cloth masks are used, washed and re-used. But these don't protect against infection, and may even increase the risk of infection.
Prevention of infection vs source control
Masks can be used to protect healthy people (such as nurses and doctors) from exposure to infection, but are also used by sick people (such as a TB patient) to prevent spread of infections to others (called "source control"). There is less research on this use than on the use of masks by well people. The efficacy of source control is unknown.
---


Baca juga:
I've always wondered: why do our veins look blue when our blood is red?


---
Do masks work?
It's long been thought surgical masks protect from transmission of pathogens, which spread through the air on large, short-range droplets, while respirators protect against much smaller, airborne particles, which may remain suspended in the air for several hours and transmit infection over long distances. So most guidelines recommend a mask for droplet transmitting infections (such as influenza) and a respirator for airborne infections (such as TB and measles).
But we've shown respirators protect better than masks even against droplet-spread infections. And the longstanding belief that infections neatly fit into either droplet or airborne transmission is not correct. Respiratory transmission of infections is more complex than this.
To say whether masks work, we have to specify whether we're talking about a respirator, a surgical mask or a cloth mask.
The respirators are the Rolls Royce option and do protect, and this is a tool for frontline health workers facing epidemics of known and unknown infections. Surgical masks probably also protect but to a lesser extent. But there's no evidence cloth masks will protect against invading or escaping bugs.
---
* Email your question to alwayswondered@theconversation.edu.au
* Tell us on Twitter by tagging @ConversationEDU with the hashtag #alwayswondered, or
* Tell us on Facebook

C Raina MacIntyre, Professor of Infectious Diseases Epidemiology, Head of the School of Public Health and Community Medicine, UNSW dan Abrar Ahmad Chughtai, Epidemiologist, UNSW
Sumber asli artikel ini dari The Conversation. Baca artikel sumber.
Warning
: file_get_contents(https://plusone.google.com/_/+1/fastbutton?url=https%3A%2F%2Fkigalihealth.com%2Five-always-wondered-why-many-people-in-asian-countries-wear-masks-and-whether-they-work%2F): failed to open stream: HTTP request failed! HTTP/1.0 404 Not Found in
/home/kigal4health/public_html/wp-content/themes/goodnews5/goodnews5/framework/functions/posts_share.php
on line
151